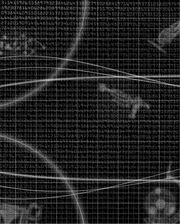 Technology is researched during the game, unlocking planetary improvements, ships and bonuses. Twilight of the Arnor Technology is quite different depending on your starting race or custom technology tree. In Dark Avatar and Dread Lords, Technology is divided into different categories: diplomatic, propulsion, engineering, weapon, and defense.
Technology Tree (Temporary):
Another Tech Tree:
Unique Buildings Table with Tech requirements: (printable)
Diplomatic technology improves the government, its relations with its citizens, and its relations with other governments.
Space ships are useless without something to make them move. These technologies provide increasingly useful versions of that something.
Yeah, this could use a description. For the purpose of keeping the techtree neat, this section has been split into the three branches off of Xeno Engineering.
Note: \
Weapons are a necessity, whether you like them or not. The galaxy is a harsh place, not to mention the spiffy effects that these weapons produce. BANG!
It's not very fun to get shot at. It's even less fun when you don't have anything blocking the bullet.